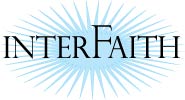 Sinai Temple's Interfaith-Outreach Committee Final Report April 2010
In the face of Sinai's current challenging economic situation, the Board of Trustees spearheaded a process of transformation and renewal to strengthen the bonds of our congregational community. A list of "Ten Commandments of Transformation" was generated; highlighting the first ten objectives to be targeted as we begin this process. These changes are aimed at maintaining and increasing strong membership connections in order to secure Sinai's future both as a welcoming and inclusive Reform congregation and as a congregation that is fiscally healthy.
One of these "Ten Commandments" is to examine how we are accomplishing our vision of being a welcoming and inclusive congregation with respect to our interfaith families. To that end the Interfaith Outreach Committee was formed in the fall of 2009, with co-chairs Tricia Freedman and Jackie Neiman and committee members Pat Gootzit, Hank Lewis and Merle Zamansky-Coen. The committee is comprised of both Jewish and non-Jewish members. The committee was developed to examine how we welcome and support interfaith families at Sinai in order to discover what we have been doing "right" and where we can improve, and to make recommendations for those improvements. The work of the Interfaith Outreach Committee was underwritten by a gift from the family of the late George Katz.
The Interfaith Outreach Committee began its work by gathering information from a variety of sources including several contacts at the Union for Reform Judaism, and from websites and list-serves dedicated to the topics of interfaith and outreach matters. Additionally information was gathered internally via meetings with Rabbi Shapiro and by reviewing membership records and temple by-laws.
---
Prior to the first committee meeting, the co-chairs met and outlined a three-part plan that began with the generation of a list of ten small but important changes to ensure that our physical building and presence on the Web reflect the diversity we have here at Sinai. These changes were chosen because they would provide rapid progress that would be visible to the congregation and to the outside community. See the list below with progress noted in italics.
Ten Easy Changes to Make Sinai More Welcoming to Interfaith Families
1. Create a dedicated library shelf for books on interfaith matters and enhance the collection with the purchase of four-five new titles.

Completed: There is now a shelf dedicated to books on interfaith topic and labeled as such on the library shelf. The following titles were added to the collection this year:

The Guide to Jewish Interfaith Family Life: An Interfaith Family Guide Book
Interfaith Families: Personal Stories of Jewish-Christian Intermarriage by Jane Kaplan
The Interfaith Family Guidebook: Practical Advice for Jewish and Christian Partners
122 Clues for Jews Whose Children Intermarry, by Sidney J. Jacobs "What I Wish My Christian Friends Knew About Judaism" by Robert Schoen.

2. Order and display the Union for Reform Judaism brochures: Intermarried? Reform Judaism Welcomes You and An Introduction to Sanctuary Etiquette.

Completed: The brochures were ordered and are prominently displayed in the temple lobby outside the main office. In addition a display table and stand were purchased to house all the pamphlets and information we want easily available to congregants and to the public. This table has now become the main area for all fliers and notices and is being well used.

3. Create a dedicated interfaith page on the Sinai website.

Completed: There is a new page on Sinai's website titled "Interfaith Matters". It can be reached via a clearly visible link on the menu on the homepage. A new Interfaith logo was created for this page (see header of this report) and for use in all interfaith communication. On the interfaith page, upcoming events of interest to interfaith members are highlighted and there is a link to a calendar of events. There are also links to internet resources. In addition to the dedicated interfaith page, Rabbi Shapiro updated his essay about officiating at interfaith marriages.

4. Ask Rabbi Shapiro to mention in the next Temple wide email upcoming events that may be of interest to our Interfaith Families (such as the URJ sponsored "Taste of Judaism" program and "Hard Questions Jewish Answers")

Completed: Rabbi added the information to the temple e-mail communication.


5. Ask Rabbi Shapiro to introduce the Interfaith Outreach Committee to the congregation and briefly explain their goals during announcements at each service for one month.

Completed: Information about the formation of the committee and their objectives were read during the announcements for each service in November.

6. Meet with Rabbi Shapiro to develop a timeline to introduce the topic of participation of non-Jewish family members in the Bar/Bat Mitzvah ceremony to the parents of upcoming Bar/Bat Mitzvah students. The goal is to open the channels of communication regarding interfaith matters in this important life cycle event, well in advance.

Completed: As of this year, Rabbi will open the door for discussion of participation of non-Jewish family members in Bar/ Bat Mitzvah during the sixth-grade retreat. He will offer any families who wish, to meet with him to discuss any interfaith questions/concerns so that a meaningful ceremony can be planned well in advance.

7. Establish a committee to implement these ten changes, run focus groups, gather additional information and make recommendations to the Board of Directors.

Completed: Committee formed as described above.

8. Check the wording of our membership application to see if anything might be off-putting or confusing for non-Jewish members.

Completed: Examination of the application found no areas of concern. It was well worded.

9. Create a booklet with basic information about services at Sinai, for non-Jewish members as well as guests

In process: The booklet "About Sinai" has been written and is undergoing final edits before printing.

10. Generate an up to date list of our Interfaith families.

Completed: Two lists of interfaith families were generated; one with those who have been members five years or less and one with those who have been members for longer than five years. These lists were used to both gather statistical data and to send out invitations to focus groups. One important statistic is that although Sinai's overall membership is comprised of 15% to 17% interfaith households, the number rises to close to 40% for new members (those who joined within the last three years).
---
The Interfaith committee planned and ran two focus groups, one for Sinai members from interfaith families and one open to the unaffiliated community, offered more as a community service event. Initially three groups were planned, with two in-house groups scheduled (congregants who had been members five years or less and those who had been members for more than five years). Letters of invitation were mailed to all Sinai interfaith families and follow-up phone calls were also made, however due to low response the groups were combined. The first focus group, for Sinai congregants was held on January 27th at Sinai. Peter Zimmer, Sinai congregant and experienced group facilitator led the discussion. Of the thirteen congregants in attendance, seven were Jewish and six were not, and they had been members from three months to fifteen years. One member was unable to attend but gave some information via the phone before the group. Additionally, Tricia Freedman, Jackie Neiman and Merle Zamansky-Coen (committee members) were present.

The second focus group was designed to be more of a community service, with Rabbi offering discussion on being an interfaith couple/family. This second group took place on March 3rd, at the Storrs Library in Longmeadow. The group was advertised through a variety of sources including fliers sent to JCC preschool families, notices in some local papers, e-mail chains and notices posted in multiple locations in Springfield and surrounding communities.

Although only four people came to the event, the feeling was that it was an important and successful program. Each attendee came for a different reason. One was there because her son was marrying a Jewish woman and she was trying to help them navigate the blending of the religions as they planned their wedding and their lives together. One was a widower who was balancing his desire to teach his children about their Jewish heritage while respecting his late wife's wishes that they be raised in her religion. The final two attendees were an interfaith couple with young children, who were just beginning to make decisions about how to raise their children with regard to religion. Positive feedback was received after the group, with one attendee even sending an e-mail expressing his enjoyment with the discussion. >/p>

(* Specific information gathered during the focus groups has been redacted from the electronic version of this report to protect the privacy of those in attendance. The full report is on file in the Temple office for any member who wishes to view it.)
---
Throughout the nine months that the Interfaith committee has been working, they have communicated their progress with the congregation and with the broader community in a variety of ways.
Updates were printed in three consecutive temple bulletins (with a fourth and final update to be printed following the presentation of this report to the Board of Directors)


Letters (introducing the committee and inviting members to focus groups) were sent to all interfaith member households, with follow-up phone calls to each.


Press releases were printed in several local papers.


Fliers advertising the community based focus group were disseminated in Springfield and surrounding communities (including in CT).


Information was posted on the new Interfaith page on Sinai's website.

---
In summary, the Interfaith Outreach Committee feels that Sinai should embrace interfaith involvement wholeheartedly wherever possible as we acknowledge that there are some situations where interfaith involvement is not appropriate. We need to find the balance that is right for our congregation; between being a Jewish institution and being inclusive of our members of other faiths, and to make decisions that support that balance. Finally, we must make this information available to both our members and to potential future members.
The committee synthesized all the information gathered from the focus groups and from the outside resources noted at the beginning of this report. Based on the information gathered during the past nine months, the committee offers the following recommendations to the Board of Directors and the Executive Committee.
The formation of a permanent InterFaith Matters Committee at Sinai. (Several members of the current committee expressed interested in becoming part of this).


Take steps to ensure the maintenance of those changes already put in place including:

Add a $100 line item to the annual budget to purchase interfaith materials for the temple library and for the brochure display. This could be one responsibility of the Interfaith Matters Committee.


Put a system in place to ensure that the interfaith page on the website is updated regularly and the calendar of interfaith events remains current. This could also be a responsibility of the new InterFaith Matters Committee.


Maintain all files (letters, bulletin articles, fliers, brochures etc) in digital format to allow ease of transfer from one committee head to the next.



Offer and advertise the scheduling of an introductory First Shabbat (similar to the "slowed down Shabbat" offered this year), one-two times a year. Timing could be key (in concert with other outreach efforts, or when college students are on break and might be bringing their significant others home, etc).


Offer the community based Interfaith discussion group as a yearly outreach event.


Continue to provide an opportunity for discussion of interfaith practices in Bar and Bat Mitzvah services early in the planning process (during sixth-grade retreat). Perhaps even create a separate brochure "About Bat/Bat Mitzvah at Sinai" to give to families at that time.


Focus on discovering the interfaith outreach efforts and programs offered by other religious groups in the area, and get us involved. This could also be a responsibility of the InterFaith Matters Committee.


Offer programs within the temple to broaden our understanding of Interfaith Matters (could even use the eighth- grade program as a model). Some topics could include:

Interfaith does not only mean Jewish-Christian


From an Interfaith Member's perspective - what feels welcoming and what feels alienating.


The elephant in the room - creating an open forum or panel discussion for the tough topics on interfaith issues.



Practice sensitivity in scheduling special events at or sponsored by Sinai (especially those involving children) to not coincide with major holidays observed by other religions.


Create an opportunity for dialog between the appropriate parties at (InterFaith Matters Committee, Board of Directors, Ritual Committee, Rabbi, etc) to discuss some of the current practices and policies in place at Sinai to determine if they are reflective of the welcoming, inclusive, Reform congregation we seek to be. Such as:

Non-Jewish family member participation in services/life cycle events (lighting Shabbat candles, saying the Shecheyanu, etc)


Clarification of non-Jewish members ability to serve on committees and as committee chairs (i.e., can they serve on any committee except Ritual? Can they chair any except Religious School/Ritual? Non-Jewish members are non-voting members- does the URJ have guidelines for this?).


Nominating committee should consider the representation of Interfaith families on board. If 40% of our members are from Interfaith families, board should include several members from interfaith households.
---
Respectfully Submitted,
Sinai Temple's Interfaith Outreach Committee
Jackie Neiman, Tricia Freedman, Merle Zamansky-Coen, Pat Gootzit, Hank Lewis